Team Development Featured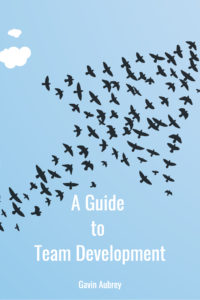 Working in teams can sometimes be a little tricky. This is my guide to run a Team development session, packed with practical tips and exercise to take your team to a new level with maximum engagement and minimum resistance.
The book is available on Kindle (free on unlimited) or paperback here 
Materials from the book for reference:
Click to see a team attempting the "Jedi stick" exercise. The Jedi stick 
Click for  Team Coaching Wheel 
Click for Team Dynamics Grid
.