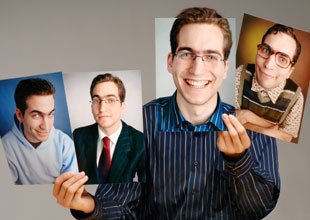 Ever wondered why some people wind you up, or others just don't seem to be able to do exactly what you've asked them to do, in the way you wanted them to do it? Ever felt really excited or daunted by a task but not sure why? Ever been beside yourself with rage or unable to cope with a stressful situation?
Myers-Briggs Personality Type is the world renowned, psychological tool we use to help you understand yourself and others, in order to bring about improved performance.
We offer two courses in this fascinating subject:
Introduction to Myers-Briggs
Advanced Myers-Briggs
Each delegate will receive a personalised report and a book on Myers-Briggs, when attending one of these courses.
What are the benefits of Myers-Briggs?
Previous participants in our Myers-Briggs courses have discovered the following benefits:
Team unity
Higher ability to influence or manage others
Increased self awareness
New tools to manage conflict
Key to coping with stress